14 novembre 2009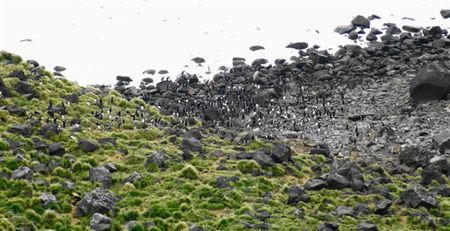 La plage vue depuis les colonies
Beach seen from the colonies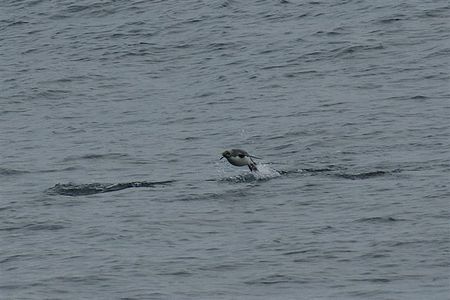 Gorfou regagnant la plage
Penguins swimming (very fast!) to the beach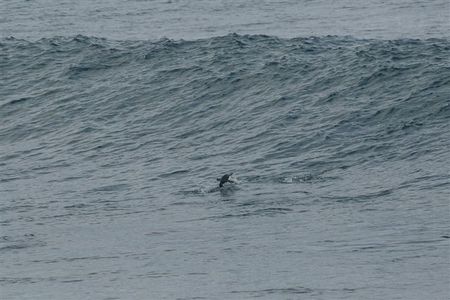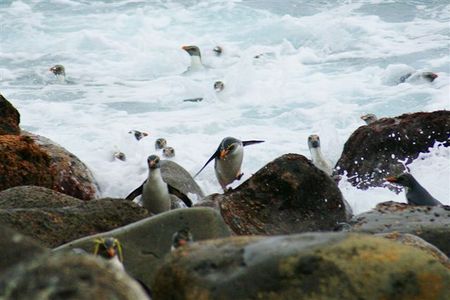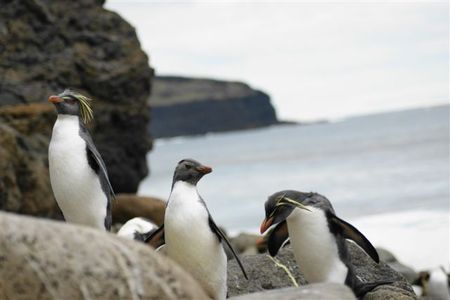 Les gorfous nous passent à quelques centimètres seulement!
Penguins walk very close!
Un couple c'est retrouvé sur la plage.
A couple find each other on the beach.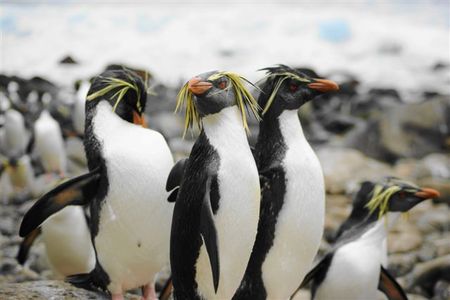 J'ai retrouvé un vieil ami: le gorfou que j'avais marqué en juillet pour le mesurer et le pesé. Il est de retour de la pêche et va retrouver son poussin dans les colonie pour le nourrir.
I met an old friend: the penguin we measured and weighed in July. He is back from fishing and will join its chick in the colony to feed it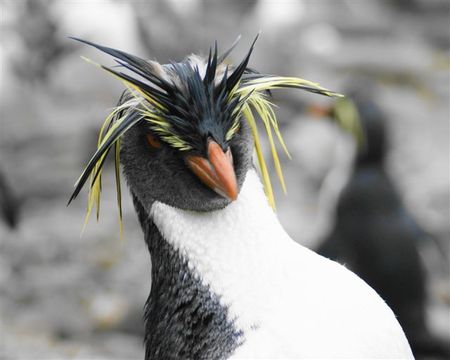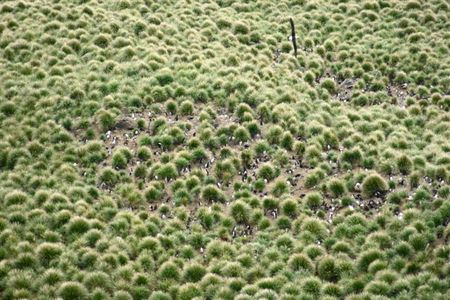 Une colonie de gorfou, vu d'au dessus
A penguin colony seen from above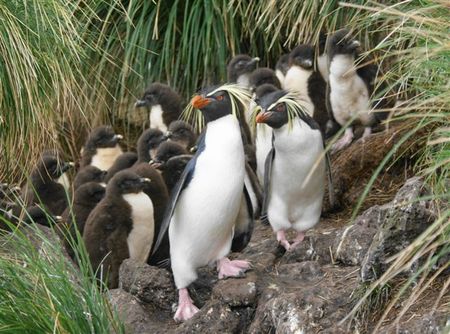 Il y a 4 semaines, les poussins commençaient seulement a éclore (souvenez vous!) et voila maintenant ces grosses boules de plumes! Ne pouvant plus se cacher sous leur parents, ils se regroupe en crèche surveiller par quelques adultes de passage. Ça permet aussi aux deux parents d'aller pécher pour ramener plus de nourriture, forte croissance oblige!
Remember, 4 weeks ago, most of the chicks were quiet in their eggs and now look at this, how big they are! To big to fit under their parents, they stay together in "kindergarten", watched out by adults present. This allow both parents to go looking for food. The chick, growing up very fast needs a lot!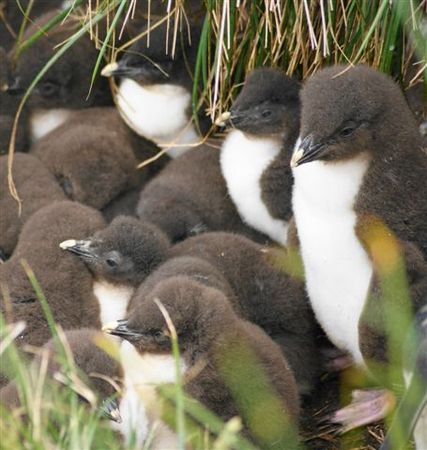 On voit aussi des juvéniles (= poussin de l'année dernière sans aigrettes) revenue sur leur lieu de naissance. Ça fait beaucoup de monde présent sur place en même temps
They are also in the colony chicks of past year (without yellow feather) back on their birth place. that's make a lot of birds on the site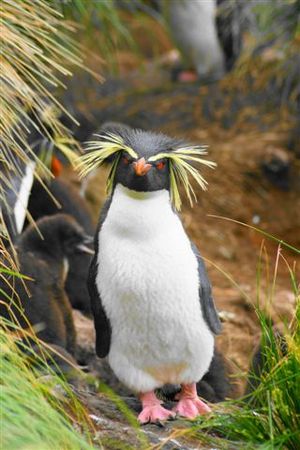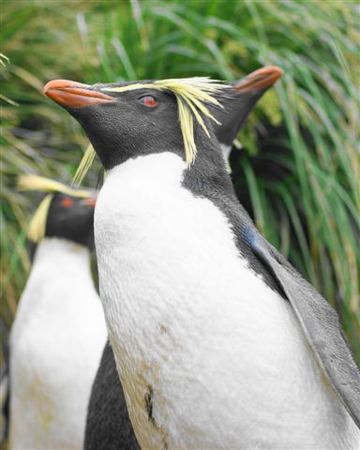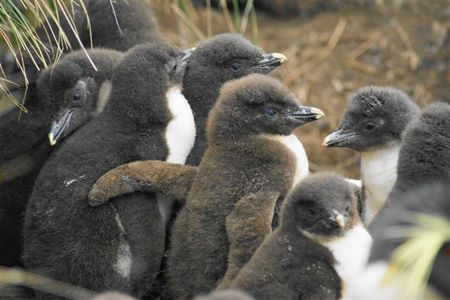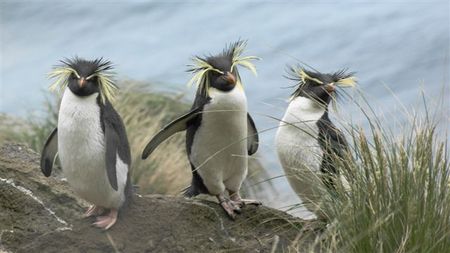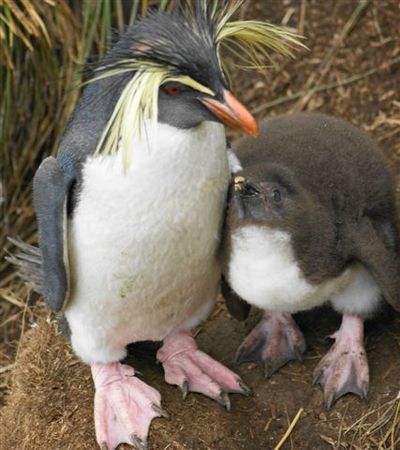 Un poussin réclamant à manger, il ne le font pas toujours auprès de leurs parents, en résulte quelques déceptions!
Chick asking for food. They are not always asking to their own parent but it's also not always working!
Nourrissage en cours
Chick being fed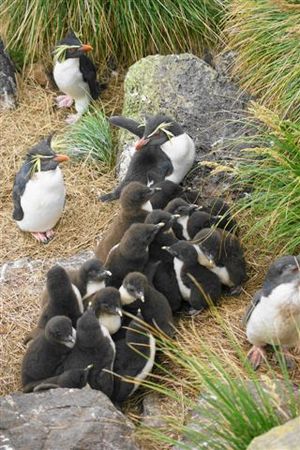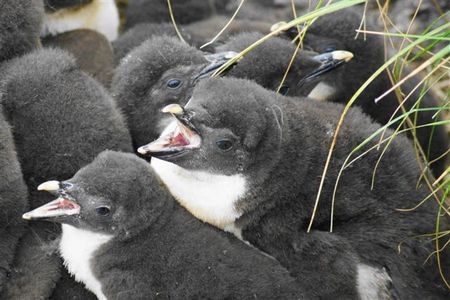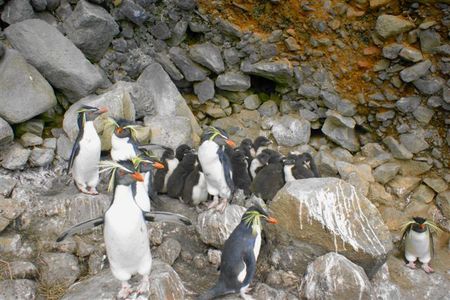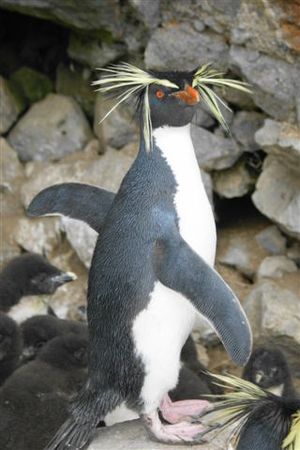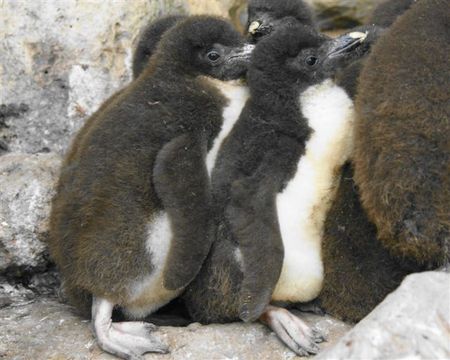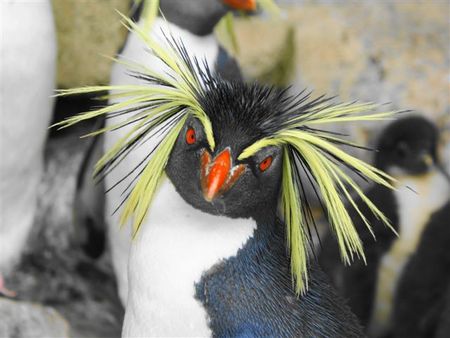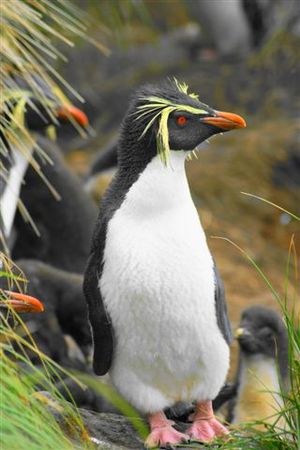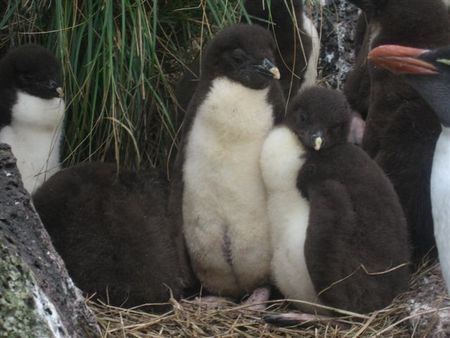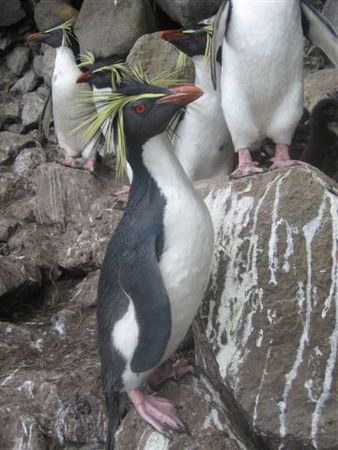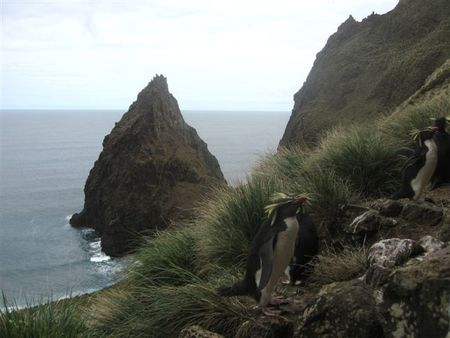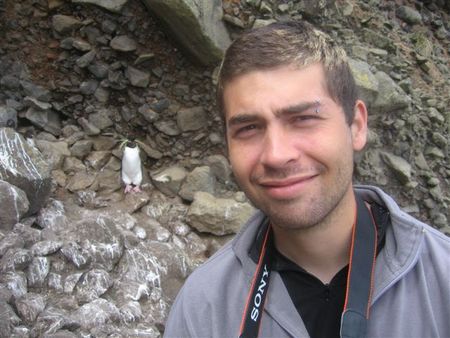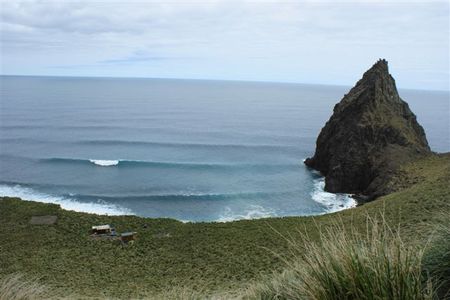 La Cathédrale, la cabane et les incessantes vagues!
The Cathedrale, the refuge and the continuous waves
Le skua est un des principal prédateur du gorfou sur terre. Apres avoir derobé de nombreux oeufs, il s'en prend maintenant aux poussins isolés ou s'occuppe des carcasses des morts.
The Skua is THE predator of rock-hooper penguins on the island. after steeling eggs, now it attacks isolated chicks or eat the death bodies.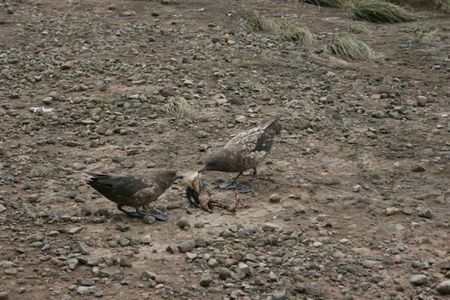 Petit dej en extérieur, ca change de la cabane!!!
Breakfast outside to break the habit!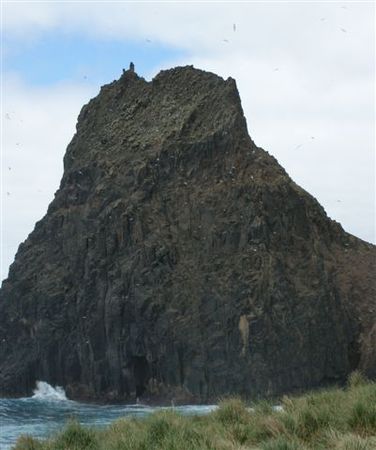 Pas content de partir...
Not happy of leaving...
La photo du départ de la cabane, dernière visite pour Hélène qui repart très bientôt
Picture before leaving the refuge, it was the last time for Helene leaving soon.
Commentaires sur Quoi de neuf a Entrecasteaux 2/2 - What's up in Entrecasteaux 2/2