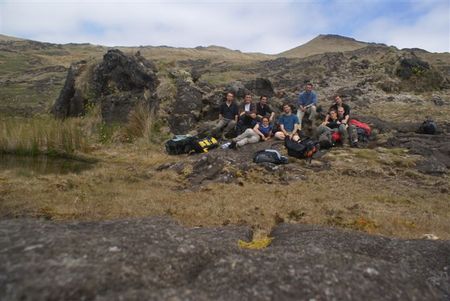 On s'était dit qu'avant de partir, il faudrait quand même explorer complètement la Caldeira et en voir tous les bons coins!!! On a donc par un beau samedi ensoleillé organisé une petite manipe pour voir tout ca! Ici, on est à la Marre au Canard pour une petite pause en pleine ascension!
We wanted before leaving to visit completely the Caldeira!!! On a nice sunny Saturday, we went in the middle of the island. On the picture above, we are doing our first break at the Marre au Canard.
En arrivant sur la Caldeira, on a eu droit à un spectacle encore jamais vu: de l'évaporation autour du Museau de Tanche donnant l'impression d'entrer dans des marais. Avec la lumière du soleil, c'était super beau.
When we arrived on the Caldeira, we saw something very rare: evaporation around the Museau de Tanche, giving the impression to enter a marsh. With the light of the sun, it was amazing!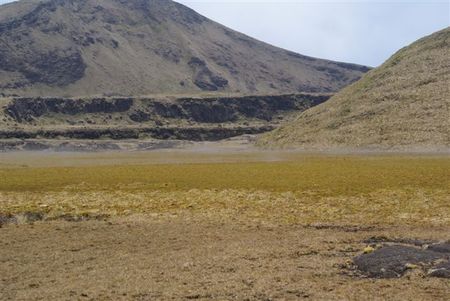 Le Lac Bleu et le Mont Fernand en arriere plan
The Blue Lake and the Mont Fernand in the background
Toute la Caldeira vue depuis le sommet de la Dives.
All the Caldeira seen from the top of the Dives
En approchant le Lac Bleu
Coming closer to the Blue Lake
Le Lac bleu et la Dives
Blue lake and the Dives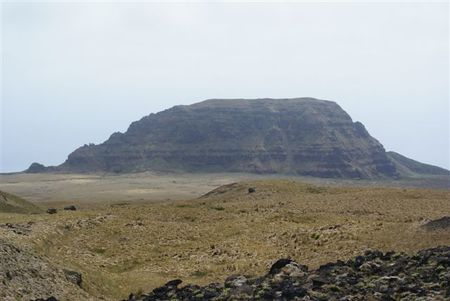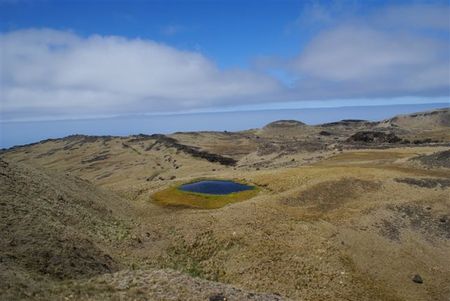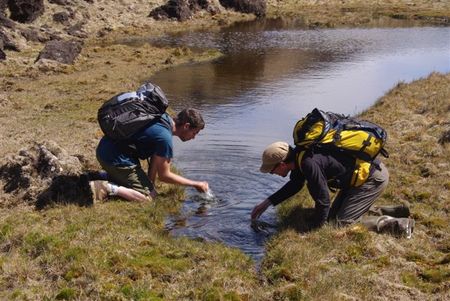 Pause rafraichissante: on se désaltère à même la marre.
Refreshing break: we drink directly!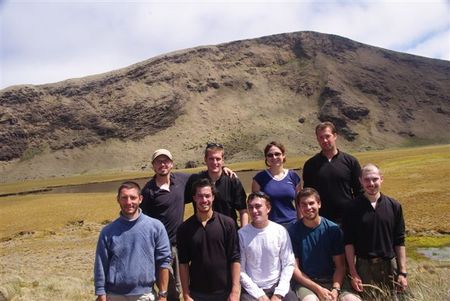 Tout le groupe devant le lac bleu: William, Adrien, Gabi, Mathieu, Pierre-Emile, Cécile, Moi, Brice, Ptit Pierre
The group in front of the Blue Lake: William, Adrien, Gabi, Mathieu, Pierre-Emile, Cécile, Moi, Brice, Ptit Pierre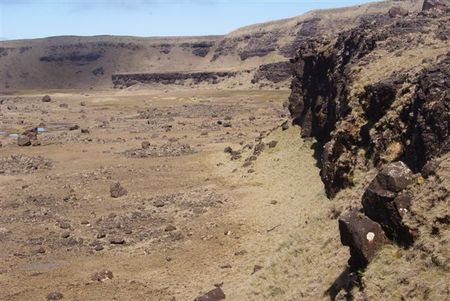 La grande marche vue de l'Ouest
The "Big Step" seen from the west side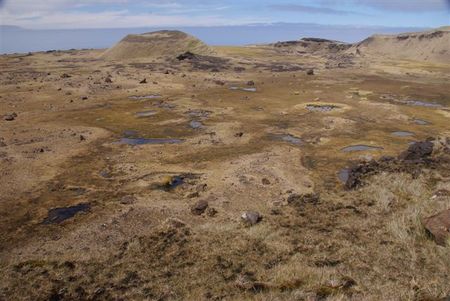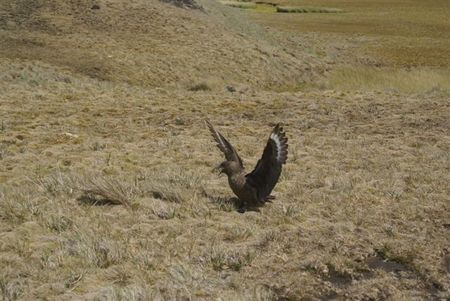 Un skua protégeant son poussin et le poussin
A skua protecting its chick and the chick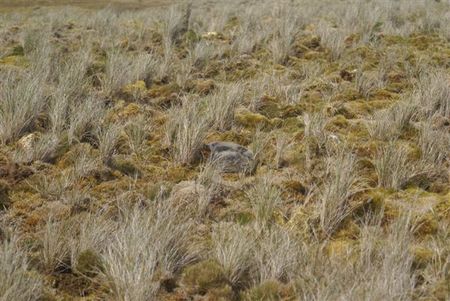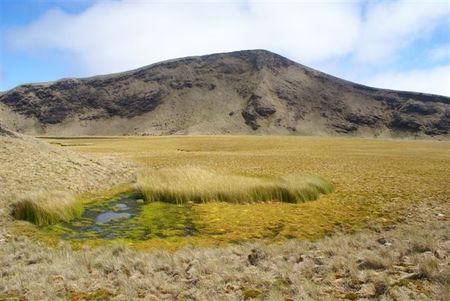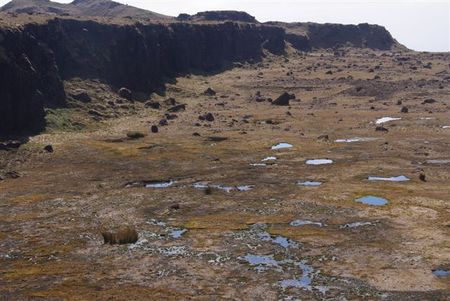 La grande marche vue de l'est
The "Big Step" seen from the East side
Les deux marches et la Dives
The two Step and the Dives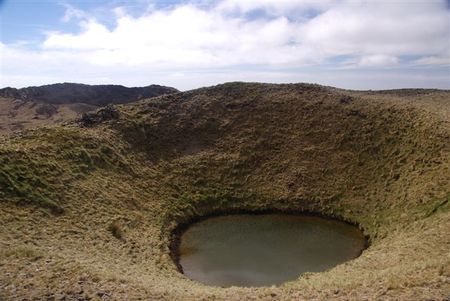 Le lac du Museau de Tanche où on avait prévu de se baigner, mais l'eau était super froide!!!
The lake of the Museau de Tanche where we planned to swimm but the water was very cold!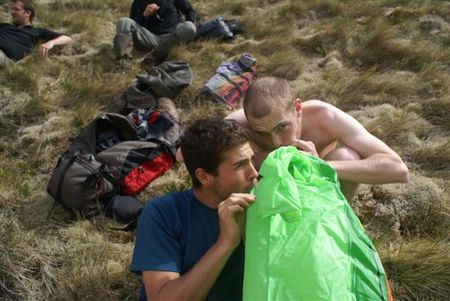 Tant pis, on se baigne quand même!!
Anyway, we swamm!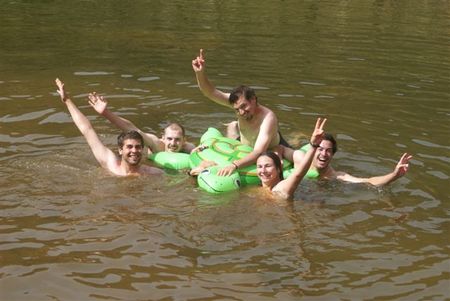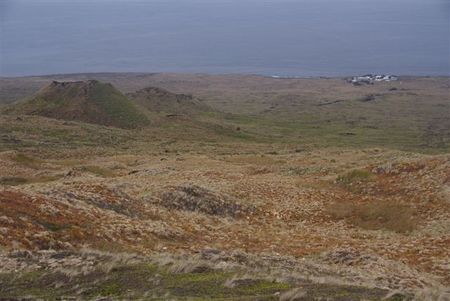 Retour sur base en passant par les Vénus
Going back to the base close to the Venus