On a pu pour notre dernier Entrecasteaux partir tous les 5 ensemble, chose qu'on avait pas encore faire de tout l'hivernage. A 2 semaines du départ de l'ile, on a pu se retrouver la-bas, profiter une derniere fois de ce site et se remémorer tous les bons moments partagés ensemble au cours de cet hivernage
Four our last trip to Entrecasteaux, we were all five together. It was our first time of the all over-wintering. 2 weeks before leaving we had the chance to go there, enjoy a mast time this paradise and think about all the good memories of these adventure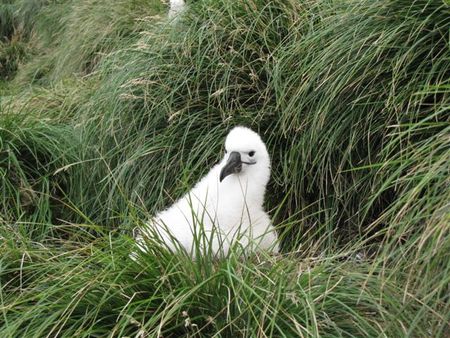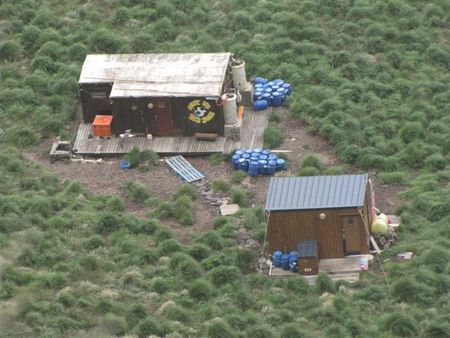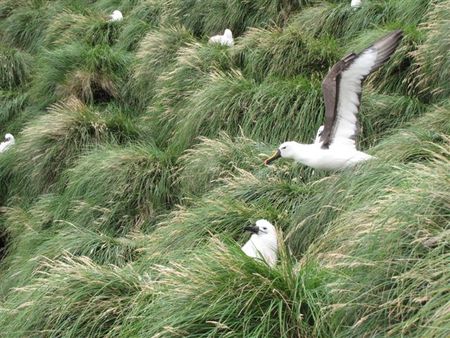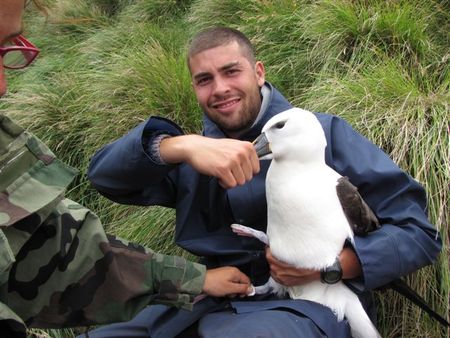 La manipe, comme pour mon premier Entrecasteaux consistait en la pesée quotidienne, trois fois par jours des poussins d'albatros a bec jaune. Réveil 4h30 pour etre dès 6h dans les colonies!!! Il y avait aussi des captures et baguages d'adulte a réaliser.
Like for my first Entrecasteaux, the work to do was to weigh 3 times a day the yellow nosed albatrosses 3 times a day. We woke up at 4h30 to start to work at 6h. We had also to capture adult and mark them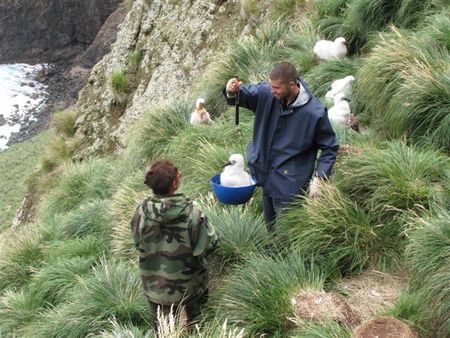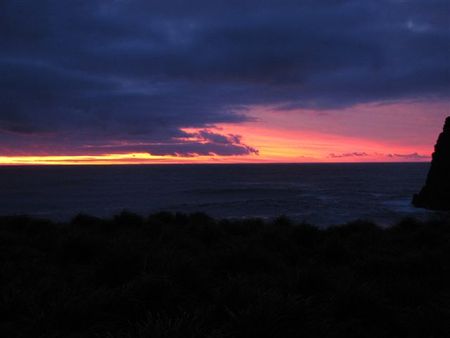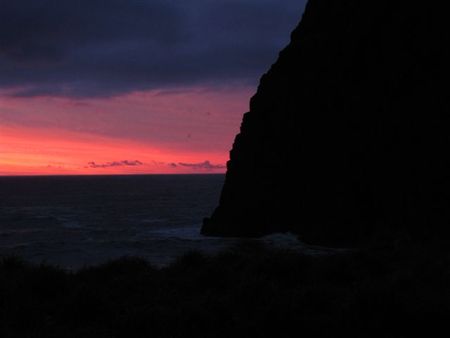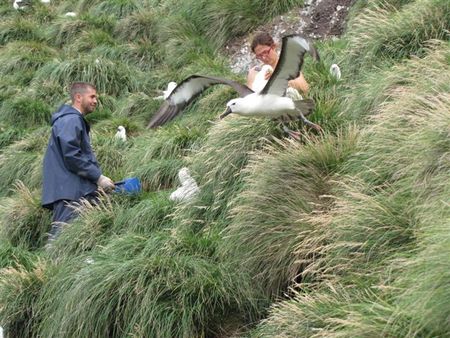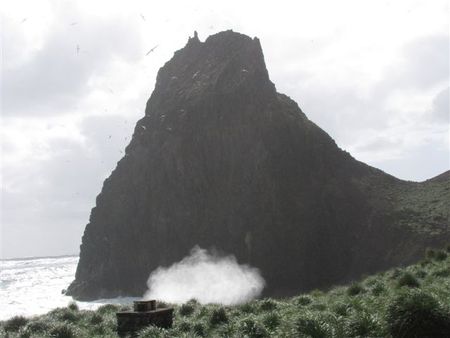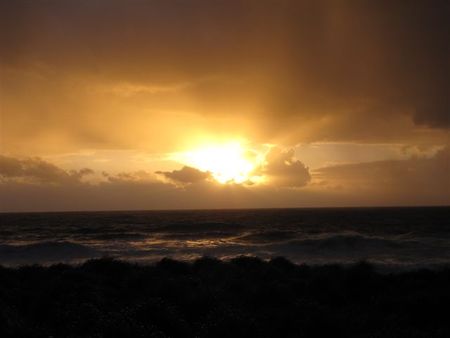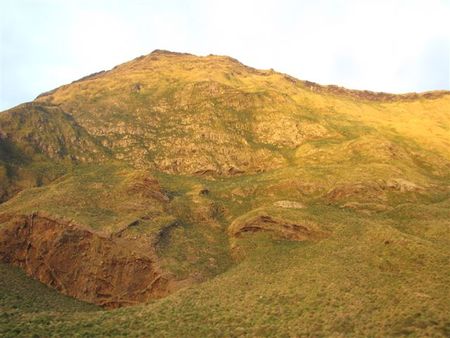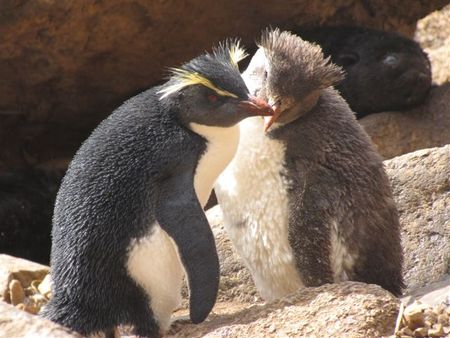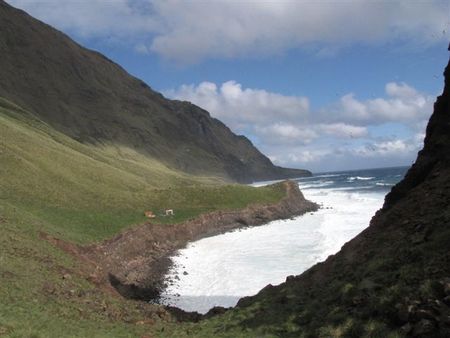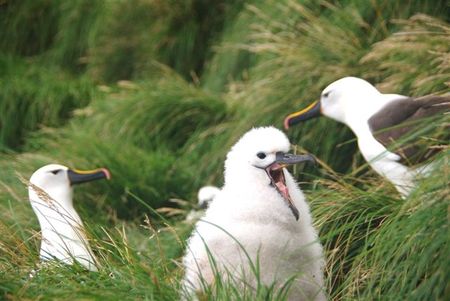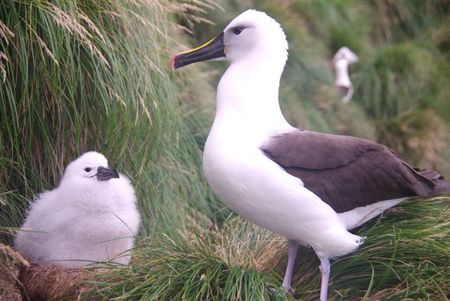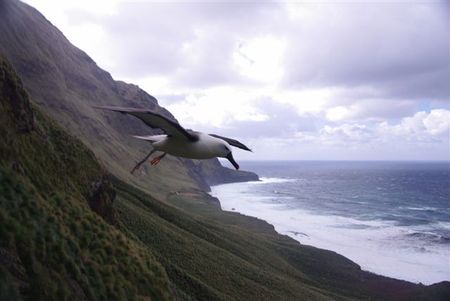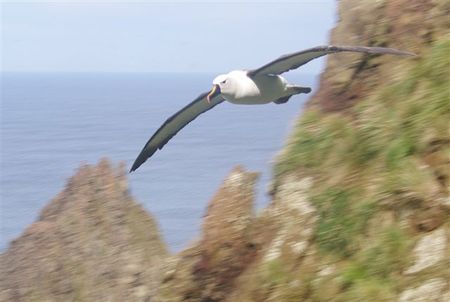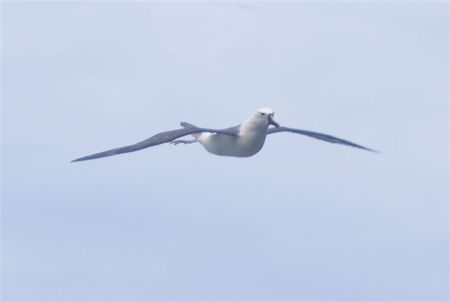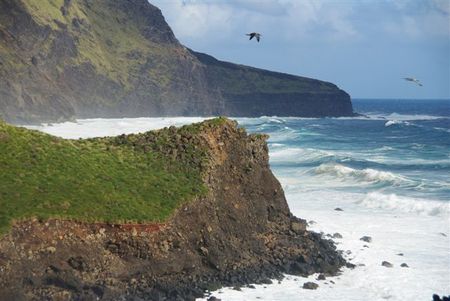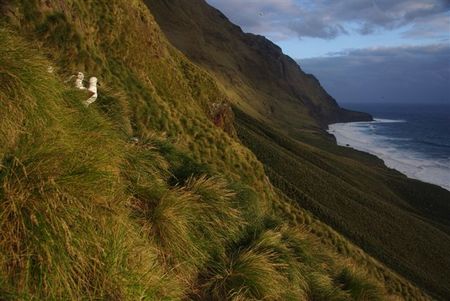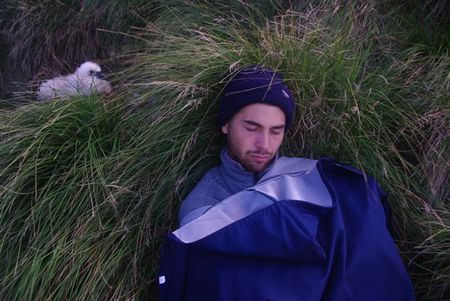 Entre deux sessions de pesée, petite sieste pour recuperer!
Between two weighing, it's the nap time!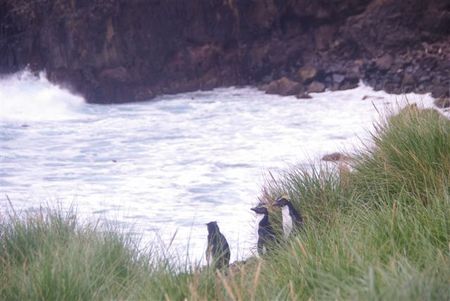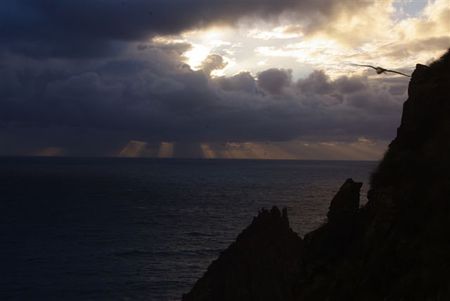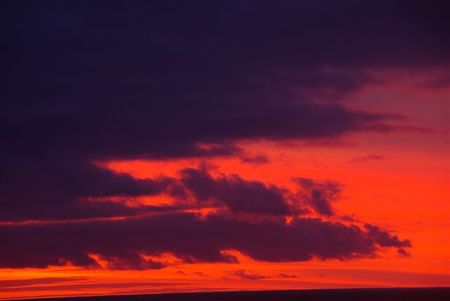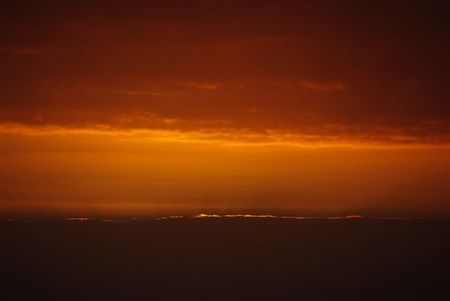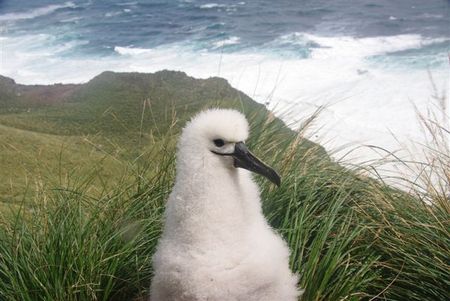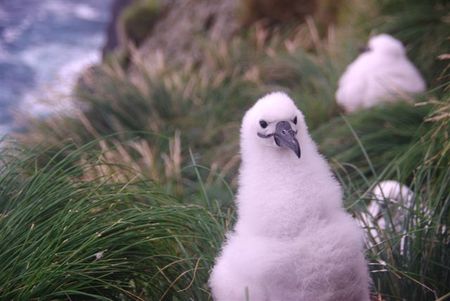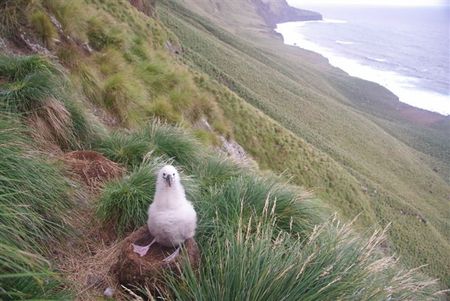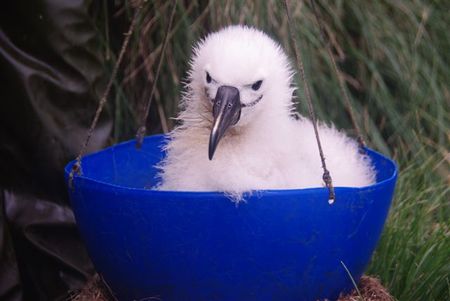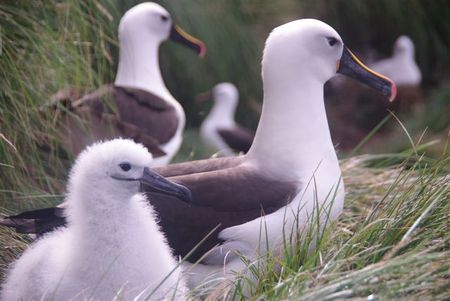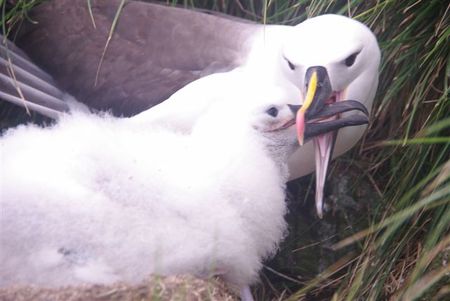 Dernier regard sur ce site magnifique
Last view of this wonderful site
(Photos d'Adrien et Pierre - Pictures taken by Adrien and Pierre)